ProFi App
The ProFi APP and the ProFi cloud platform communicate with each other in information, and the account and project data are shared. Through the ProFi App, you can create projects, connect field devices to the cloud, manage and debug device configuration, and use the built-in toolbox to quickly detect network quality and troubleshoot. You can also remotely configure and optimize the network through the ProFi App in the office, which truly realizes the remote management and maintenance of your network through your mobile phone anytime, anywhere.
App scan code device to connect to cloud
Configure and Debug Equipment by App
Network topology generation and display
Integrate a variety of network detection tools
Scan code to download ProFi App: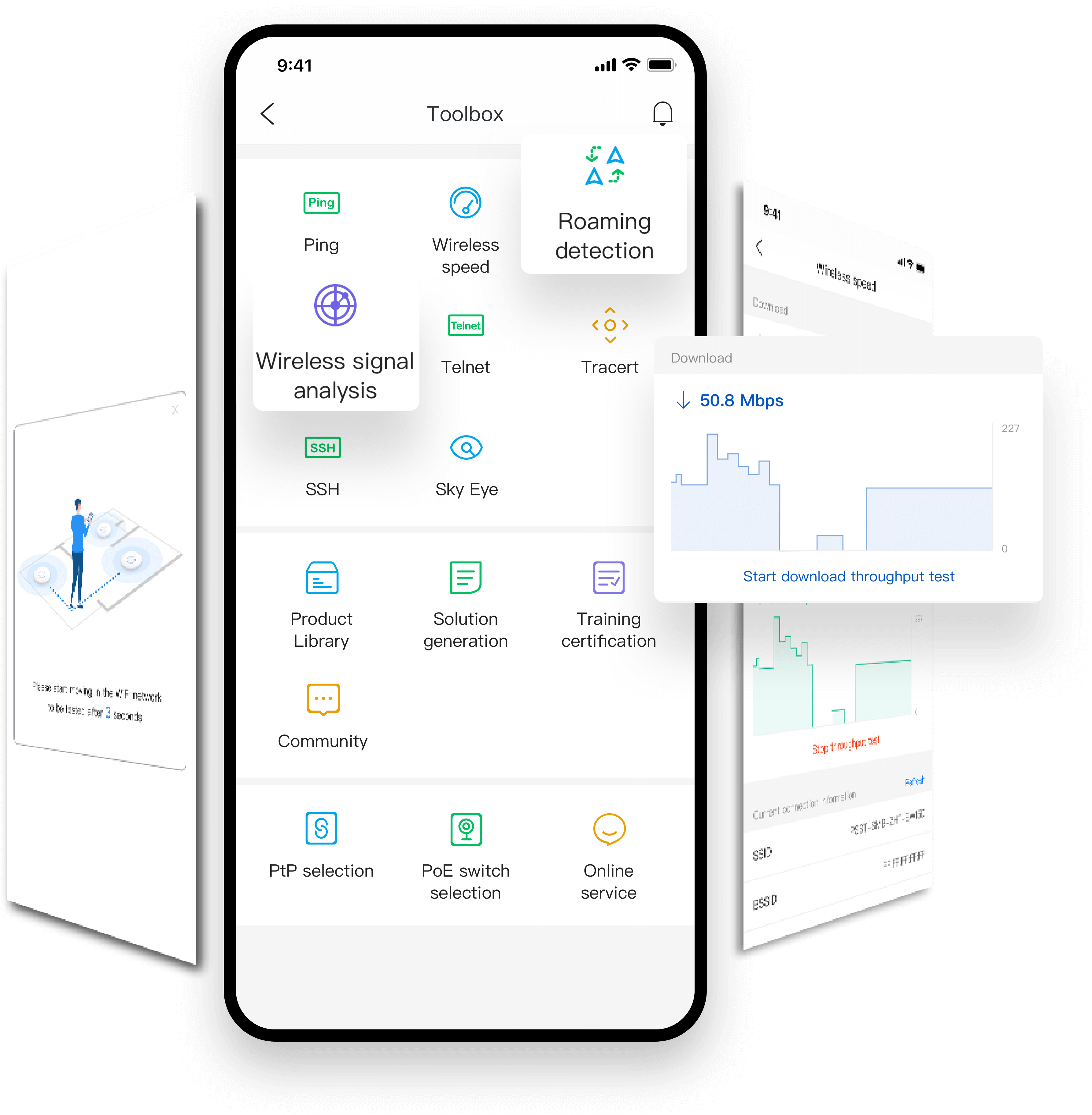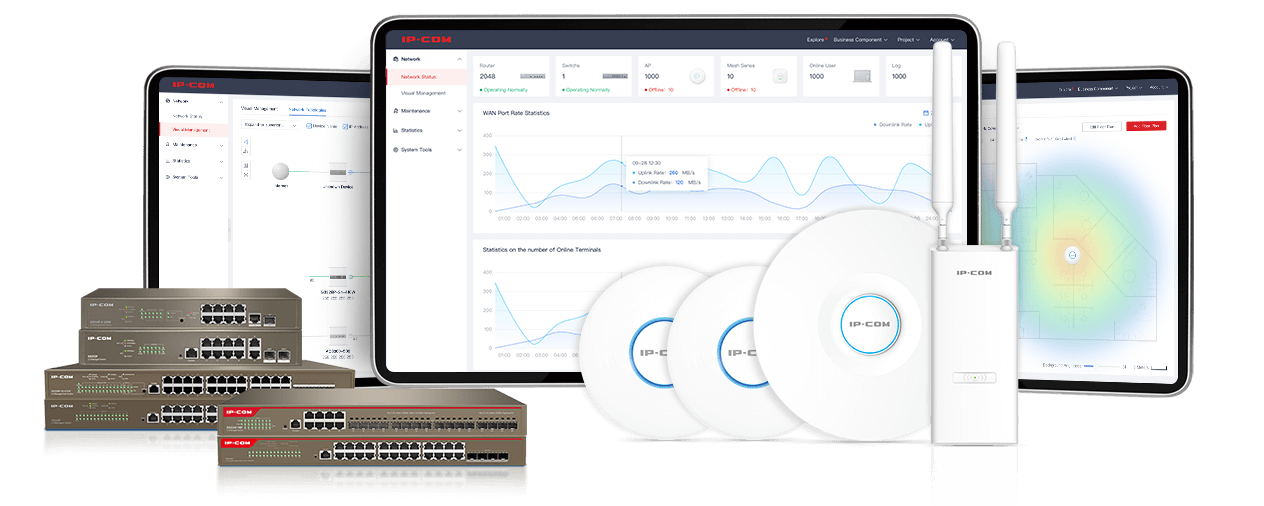 ProFi Cloud
ProFi cloud platform provides the management and maintenance ability of IP-COM network equipment, which is different from the traditional network operation and maintenance mode.The network equipment installed all over the place can be centralized on the ProFi cloud platform, and centralized management and remote maintenance can be carried out in a unified way based on project,so that you can still check the operation status of the network in the office or at home.
Cloud access to manage from anywhere, anytime
Visual network device management
AI RF optimization,make your network more stable
Project Run Data Dashboard