Four major problems in the construction of enterprise wireless networks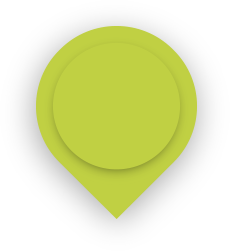 Online
Poor experience
Wireless signal coverage is not comprehensive, the network often drops the network speed card, affecting office efficiency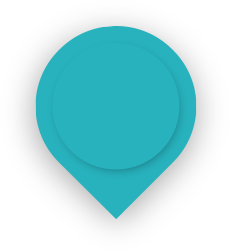 Internet access
Low security
In the traditional network, the internal network and the external network are not separated, and it is easy to be attacked, resulting in leakage of company secrets.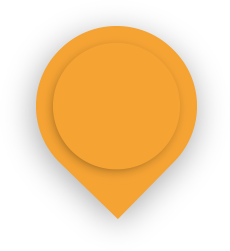 Permissions
Difficult to divide
Lack of fine-grained privilege, no network restrictions for different levels of different departments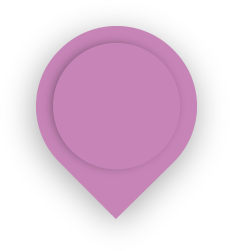 Certification
Less way
The traditional Internet access method is single, does not support the WEB access, etc., and the authentication management is difficult.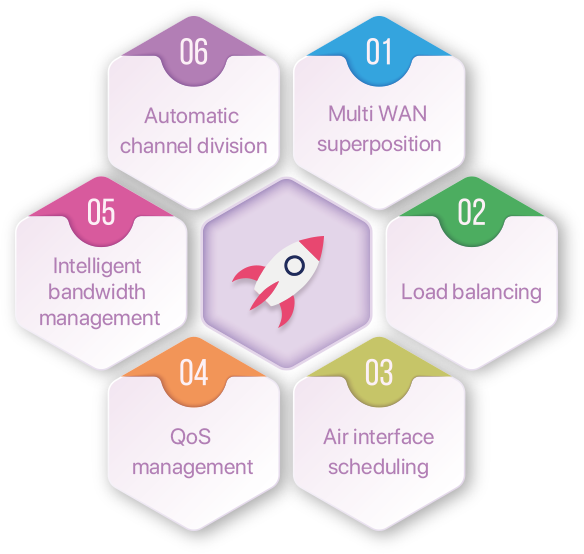 Scientific wireless deployment, network coverage
Full of signals everywhere, the network is unimpeded
Based on the corporate office map, support the import of the office real-life map, intelligently recommend wireless AP installation points according to the architectural pattern distribution;
Supporting high-power transmit power, equipped with a unique high-gain antenna, greatly enhances the coverage of a single device, building barriers can no longer block the signal.
Multiple protection,
Corporate office has never been so safe
Support one-click to enable illegal IP interception, ARP attack defense, IP-MAC access control, WAN port anti-ping, DDos attack defense, IP attack defense function, and resolutely resist external network problems;
Flexible VLAN division supports network user isolation based on ports, terminals, and identities to ensure intranet information security.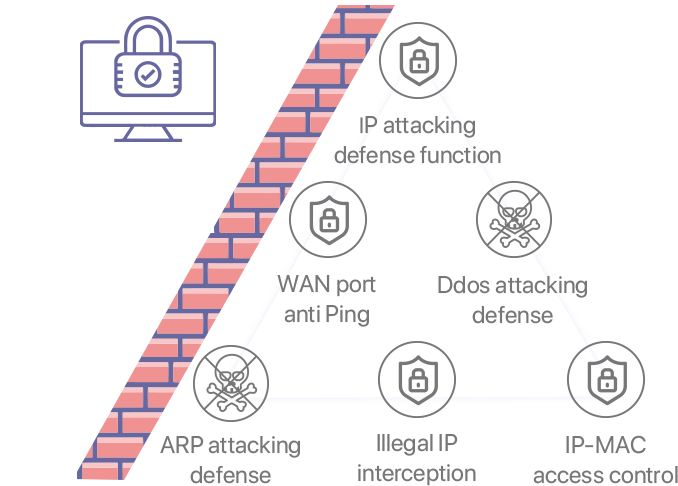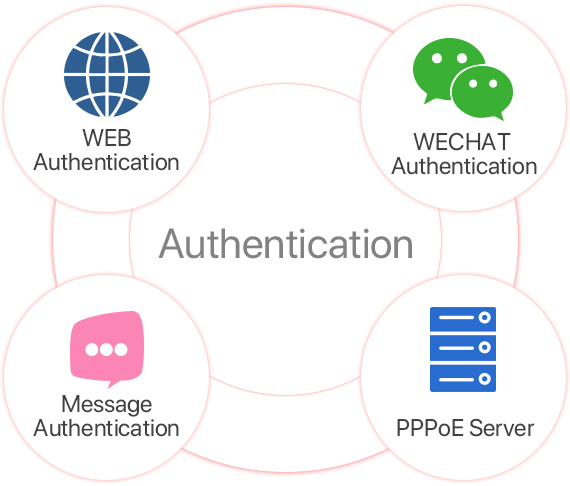 Multiple authentication methods,
Effective distinction between employees and visitors
Built-in multiple network authentication servers and certificate issuing centers,
Easily connect the original network authentication method and equipment;
Support enterprise WEB certification, which can be combined with employee ID and terminal setting authentication method;
Support for WeChat authentication, SMS authentication and other authentication methods, visitor authentication is simple and fast.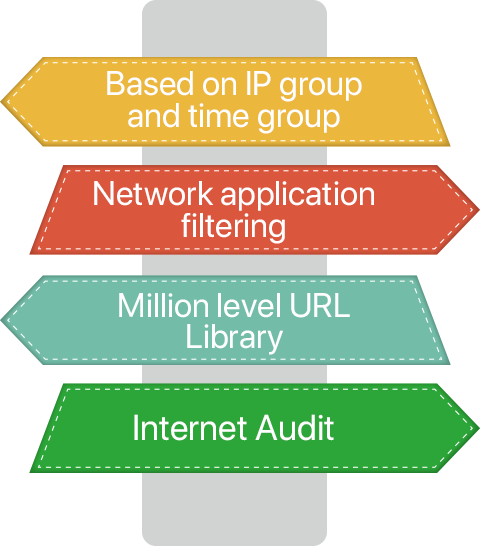 What type of employee
Different networks in different periods, Controlled by you
It has the function of dividing the privilege of wireless Internet access, and can classify various employees into different IP groups and time groups, and grant different access rights to the network;
With online behavior management function, it can set permissions based on application and URL, and prevent entertainment activities such as video and download of employee working hours;
Powerful auditing capabilities, easy tracking of sensitive information tracking;
Built-in multiple network authentication servers and certificate issuing centers to easily connect the original network authentication methods and devices;
Solution Design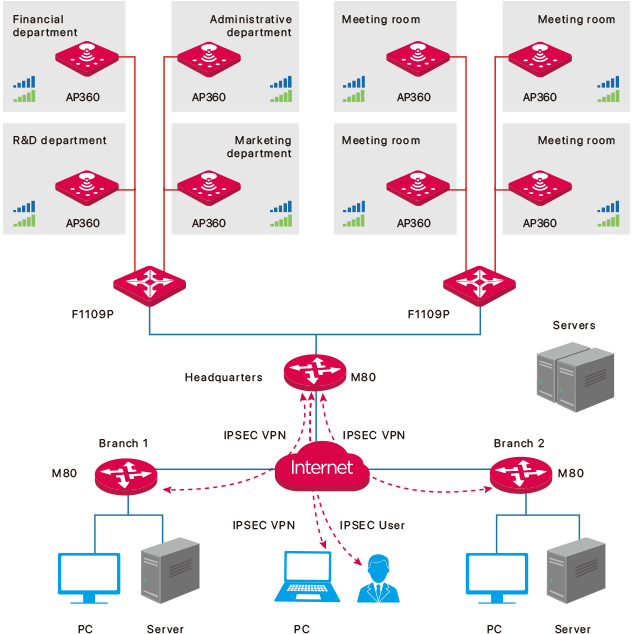 Solution advantage
AP management operation and maintenance is convenient and easy
The user can generate an AP map according to the imported floor plan, and intuitively configure the AP to view the real-time status. Provides an easy-to-use management page and completes AP network configuration in 5 minutes. The device supports AP intelligent management. When the AP changes (replaces or adds) on the network, the wireless configuration is automatically delivered to the AP to implement intelligent maintenance. Network maintenance is no longer difficult.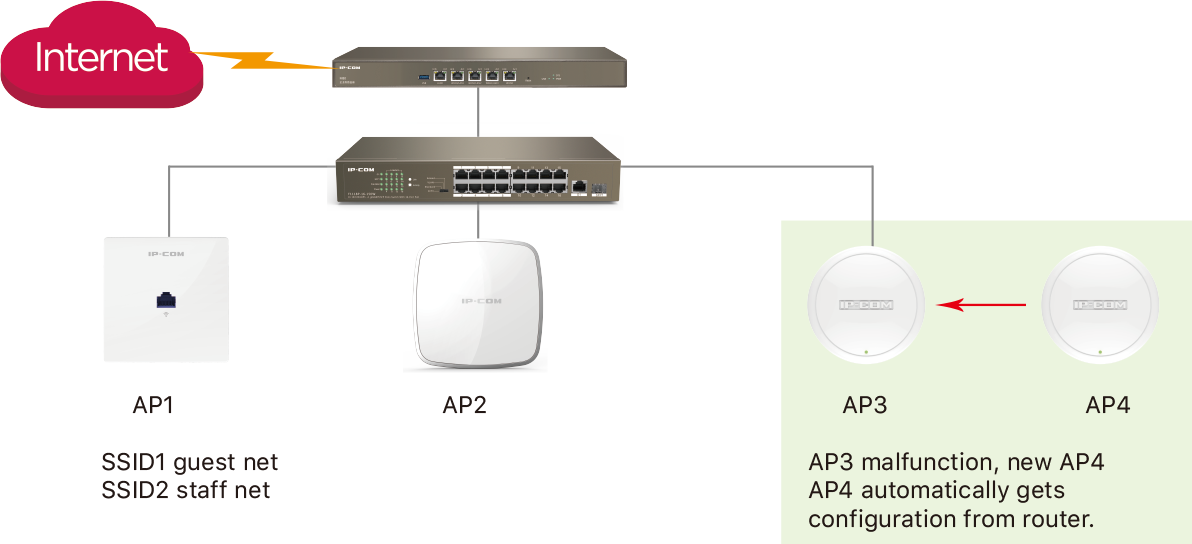 Product matching
The IP-COM enterprise office solution consists of APs, switches, wireless controllers, and gateways. It is configured through different parameter devices to meet the network needs of different numbers of office environments.
| Network type | 50-100 users | 100-300 users | More than 300 users |
| --- | --- | --- | --- |
| Router | M50 | M80 | AC3000 |
| Access Controller | AC1000 | AC2000 | AC3000 |
| Switch | F1109P-8-63W | F1118P | G3224P+G3224T |
| Access Point | AP325+AP255 | AP355+AP265 | AP375+AP265 |
Successful enterprise cases
Stable and fast enterprise office wireless brings return on investment