IMS Cloud IP-COM Network Management System
IP-COM Unified network management system, a network management and maintenance system based on big data era and AI era.The purpose is to build an intelligent, easy to connect, easy to maintain, safe and reliable network for users based on AI technology, so that the network can operate and maintain itself, and the operation and maintenance of engineering users will become simpler.
Existing entirely in the cloud
Cloud access to manage from anywhere, anytime
AI RF optimization,make your network more stable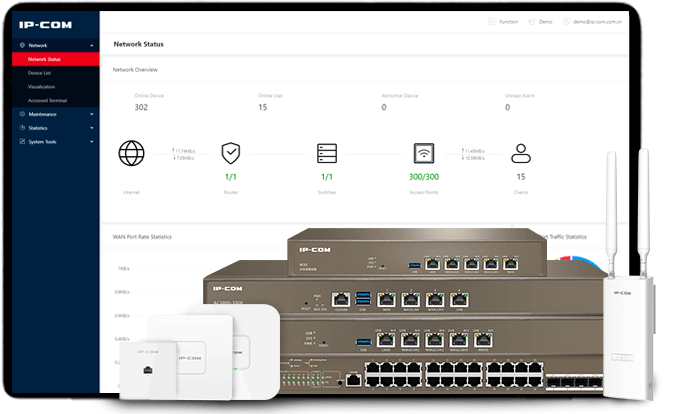 IMS app
IMS app and IMS cloud platform share accounts, and project information exchange. Network projects managed on IMS cloud platform can be directly managed on app side. IMS app can remotely manage and adjust your network equipment.
Existing entirely in the cloud
Cloud access to manage from anywhere, anytime
AI RF optimization,make your network more stable
Product selection guidance
Scan code to download IMS app: