IP-COM Get Into the India Enterprise WLAN Market
China's top Enterprise WLAN solution expert IP-COM striked a pose on Convergence India, 21th, JAN, 2015, displayed its' cost-effective networking solutions and high-capacity AP products, formally declaring to enter the India Enterprise WLAN market Massively.
From now on, India become IP-COM's strategic market, IP-COM will rely on its' R&D advantages, based on India' WLAN requirements to research the most cost-effective Enterprise WLAn solutions and network equipment.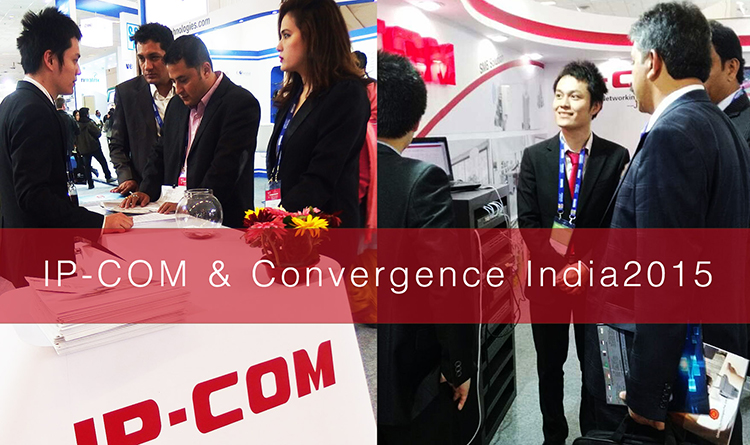 World's most cost-effective AP+AC solution—CW500 Series
During the exhibition, IP-COM will release one of the most cost-effective AP+AC solution in the world, its' splendid performance and price competitive against other expensive and complicated management AP+AC solutions on the market.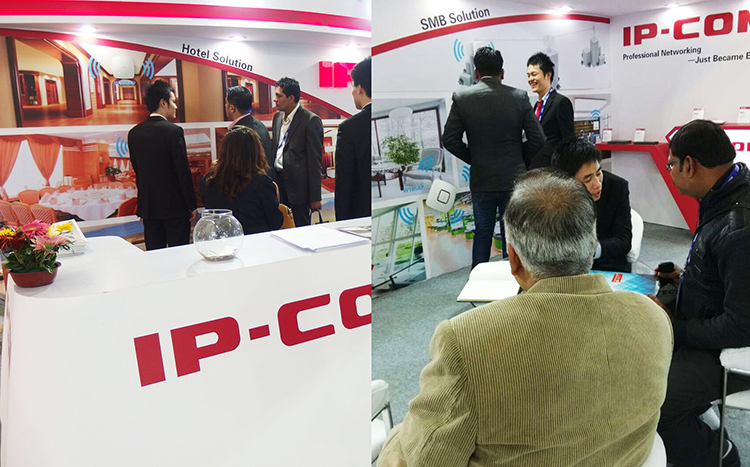 CW500 Series are designed for retail & chain such as restaurants, cafes, fitness centers, super markets, budget hotel etc. CW500 can discover APs automatically, the maximum APs it managed can be up to 64. CW500 can manage any IP-COM APs to provide affordable and easy management WLAN for different retail & chain situations.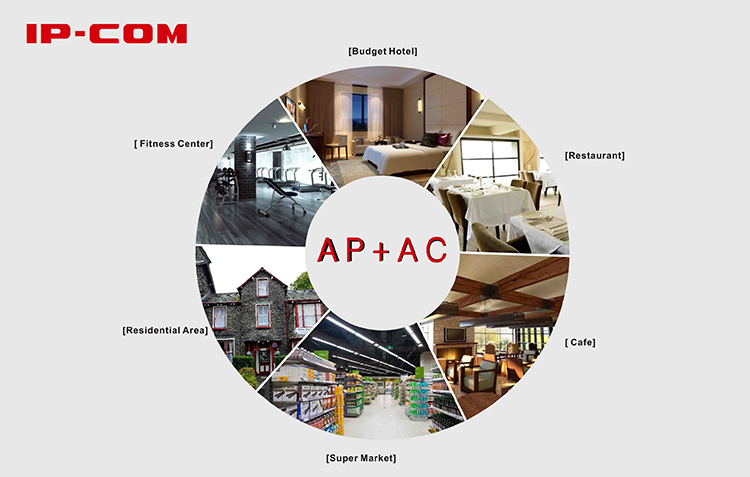 Solution Topology: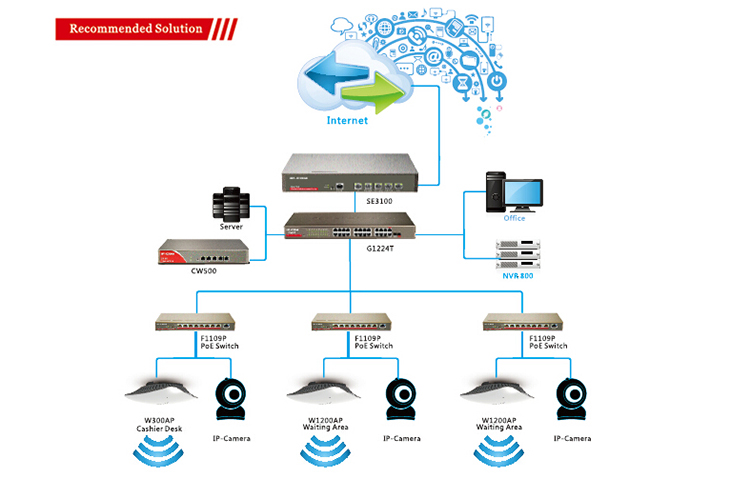 Other Recommended APs
Outdoor Long Range CPE —— P115AP
The network infrastructure of India is weak, many places do not have network accesses. Pointed at this situation, IP-COM recommended its' outdoor long range CPE-P115AP. It features up to 500mw wireless transmission power and has a built-in 10dBi directional antenna which provides an efficient way to pick up and maintains a stable signal for a wireless network connection ranging multiple kilometers.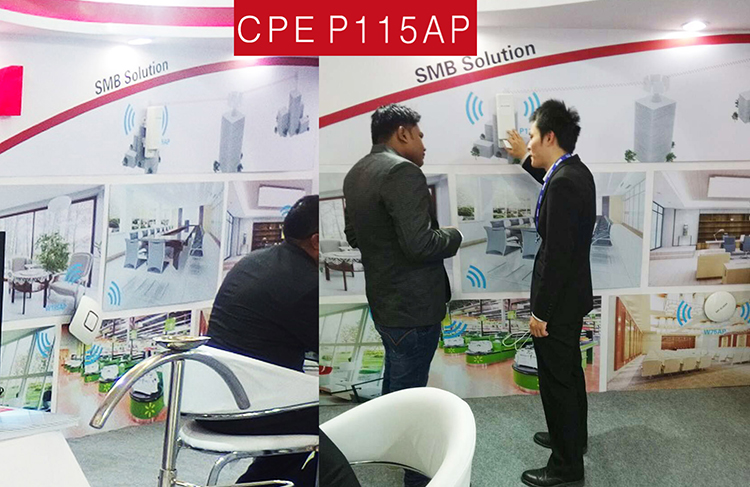 High-Concurrent Clients AP —— W185AP、H190AP
W185AP is designed for high density access premise such as meeting room, banquet hall etc. It integrates high performance chipset to achieve maximum 150 users capacity. Adopt of 11AC technology, the rate at 5G radio can be up to 1300Mbps. Independent Power Amplifier and high gain antennas improve the coverage performance.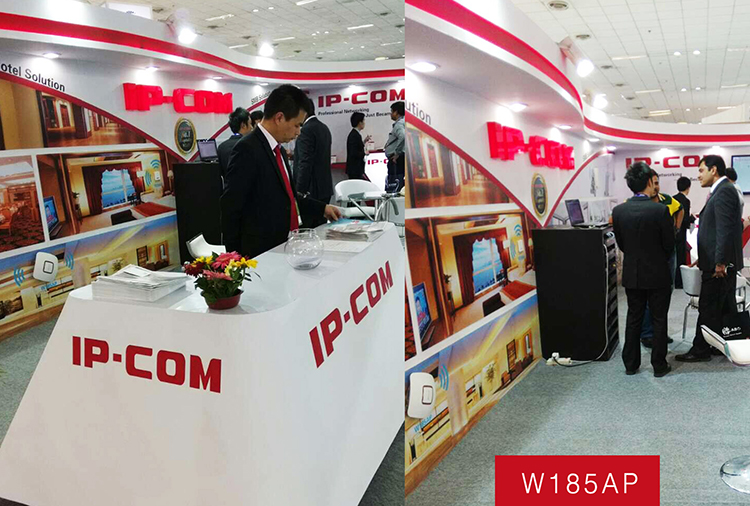 The H190AP delivers high performance by integrating 4 software programmable 2.4GHz modular radios and a 5.8G 11ac modular into a single device. It delivers 1200Mbps data rate at 2.4G radio and 1300Mbps data rate at 5.8G radio. Adopt of modular radios provide extremely performance for high density environment and an easy upgrade path for a future-proofed network.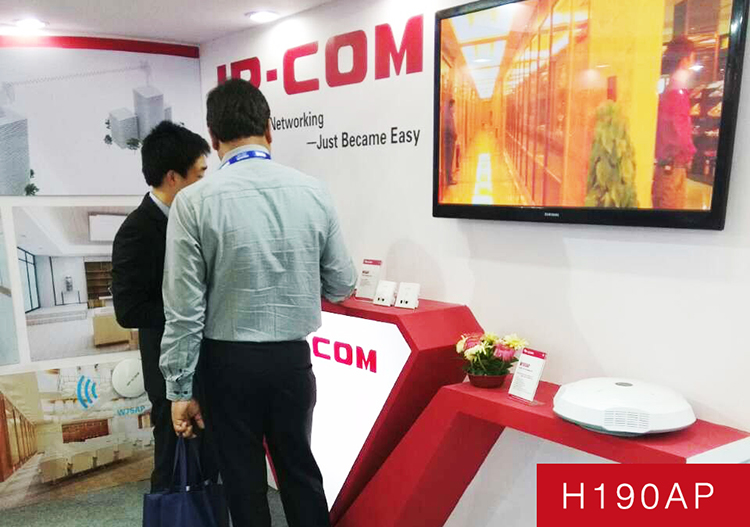 Smart Antenna
Smart antenna is the patented technology from IP-COM. Adopt of 24 elements phased array antenna and beam forming technology to achieve maximum 300 users capacity or 90 video users capacity. Also advanced algorithm automatic updating technique helps Access Point to trace and feedback user's orientation, Access Point can adjust the output power automatically according to user's orientation to make sure the best signal.