"After years of trial and error in USA, IP-COM carved a niche in the market." Leo Wang, IP-COM's sales manager of USA said, IP-COM is a trusted supplier of networking products to USA customers, including well-known distributors like HDC. The USA sales revenue has also grown from USD2 Million to USD5.5 Million in 2014.
" I believe that an even more important factor facilitating IP-COM's success in USA is the support it receives from its headquarters. If there is a problem, we respond within 24 hours no matter if we are working on that day or
not." General Manager Kinson revealed, adding that all of IP-COM's products are made in China and R&D center in USA which are great assets to facilitate the market share and forge ahead in the USA.
Network Products have already become the basic needs around the world. A lot of new brands of network equipment are springing up these years. According to different segment markets, IP-COM launched different cost-effective solutions. IP-COM highlights hotel solution which is welcomed by the USA market. The sales amount of hotel solution accounts for the largest proportion of IP-COM's total sales volume.
Don Davis, the CEO of our distinguished distribution company HDC in USA said, "I have invested in network industry for 10 years and cooperated with lots of network brands. We have cooperated with IP-COM for nearly 5 years. We really appreciated that they provide award-winning products with cost-effective price. IP-COM has already became our strategic partner."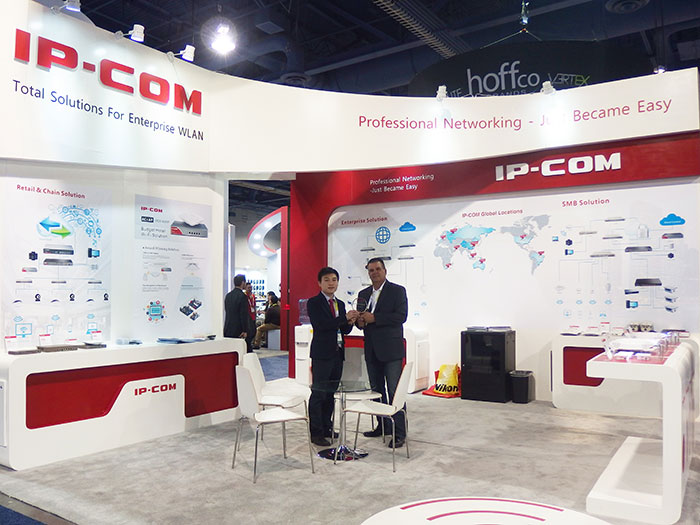 Championing its slogan "Professional Networking, Just Became Easy", IP-COM's strengths lie in innovation, focusing on customer's needs, providing reliable service and cutting-edge technology to provide competitive products to customers.